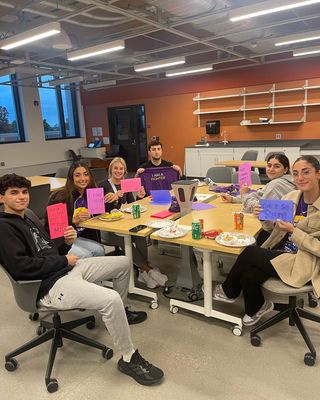 Cure Found MSU is here to serve you and your goals as it relates to medicine. Our executive board members are pre-health students with connections to different physicians, programs, clubs, and more. We work collectively as an executive board team to provide MSU students with top-tier pre-medical opportunities. Our organization was founded by three high-achieving pre-medical students. With the help of faculty advisor, Dr. Ryan Thomas, these three students recruited 9 other high-achieving students to take on a role as part of the founding executive board.
This club was started by Atef, Naim, and Alexis in order to spread CF awareness and allow pre-med students to have access to top-tier medical opportunities which will serve as resume builders for graduate/medical school.
Our executive board members are trained, experienced, and work tirelessly to ensure we plan and host the most beneficial events for our general club members. Please contact us today if you want to learn more about membership.
Cure Found is committed to offering top-tier pre-medical opportunities geared towards learning more about pulmonary medicine and Cystic Fibrosis.